Water Kefir Grains - live and active
Live Active Water Kefir Grains. Make your own healthful, probiotic, low sugar, carbonated beverage. If you have searched kefir, you already know it's a probiotic powerhouse. Start improving your gut health today. We have been using and promoting the benefits of kefir for years and now it's available to you. You'll receive comprehensive instructions both via e-mail and printed. It's easy! You'll receive 1 heaping tablespoon of healthy live grains. Your grains will grow over time for larger quantities of kefir drink. Ferment once for a still beverage, ferment a second time with your favorite juice and you'll have a refreshing carbonated beverage. When you complete your purchase, you'll receive an email with pdf instructions so that you can prepare for the arrival of your new live grains. Growing kefir is a hands-on biology lesson for children helping them to understand that there is a world of beneficial organisms beyond our vision. Take care of your kefir and your grains will grow. Before you know it, you'll be sharing with friends and family. For more information about kefir, you can visit our homestead site at www.madeinhabersham.com/kefir
Shipping Policy
Live cultures are shipped on the soonest Monday - Wednesday after your order is placed.  This assures the health of the culture.
Other products will be shipped within 3 business days of your order date.


Returns & Exchanges
Kefir cultures can not be refunded.  If you follow the provided directions you should have success.   If your delivery is lost in transit, your product will be replaced after 10 days from shipment date.
Our products are handmade and are unique.  Every effort is made to provide photographic detail before your purchase.  Refunds will be entertained only in the event of faulty product.  
WE WANT YOU TO BE HAPPY.  Just reach out with questions or concerns and we will get them resolved for you.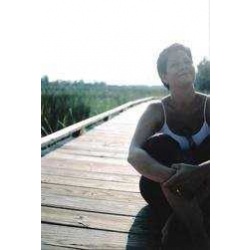 AboutWe are a small 5 acre homestead located in Habersham County in north Georgia, USA. We have chosen a life in the country where we can nurture our minds, bodies, and the earth that feeds us.  We support this effort through our online homestead st...