When You Realize How Perfect Everything Is
When You Realize How Perfect Everything Is
When you realize how perfect everything is, you will tilt your head back and laugh at the sky. – Anonymous Go on a journey of wonder and grace with NY Times bestselling author Bernie Siegel, MD and his grandson, Charlie Siegel. Open your heart as grandfather and grandson weave a conversation of love across the generations, sharing what it means to see beyond the challenges of life to the beauty in life's lessons. Bernie and Charlie remind us that we are all knocked down sometimes by life's difficulties, but it is the rising back up that counts. That when we dare to experience life to its' fullest, the imperfections of life are an opportunity for us to grow. Join grandfather and grandson as they bring you the wisdom of the ages to help men and women of all ages. Listen deeply to the profound insights contained within their poetic words. Be encouraged as their deep faith, inspired writings, and messages of hope share their belief that the imperfections of life are truly what is perfect about it. Author Bios Bernie Siegel, MD is a NY Times bestselling author, lecturer, founder of ECaP (Exceptional Cancer Patients) and a retired pediatric/general surgeon. Bernie's 19th book and 1st fiction novel is Three Men, Six Lives. He has been called a leading teacher of the Mind-Body Connection and is the paternal grandfather of Charlie Siegel. Bernie seeks to help everyone find true health and happiness. Charlie Siegel is a spiritual fiction author and poet, as well as a fine art nature photographer. His lifelong study of the martial arts is another facet of his spiritual practice. Charlie is the oldest grandson of Bernie Siegel, MD.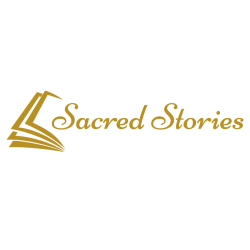 Ariel Patricia
410 East Las Olas Boulevard, Fort Lauderdale, FL, 33301, US
[email protected]
Sacred Stories Publishing and Media was founded by Rev. Ariel Patricia with a core-level inspiration: to discover unique voices and create a forum for bringing divine wisdom into the mainstream. Whether about a personal challenge or triumph, or th...