Wholesale Case - Five Pepper Blend
Wholesale Case - Five Pepper Blend
*Vegan *Gluten-free *No Sugar *No Salt *No Preservatives Description: Our smoky and spicy five pepper blend is a delicious combination of New and Old World Chilies that is a perfect addition to any dish! Sprinkle onto meals for a fiery kick, mix with mayo for a killer sandwich spread, or mix with oil for hot hot HOT dry rub! Tack on a jar to your order today and unlock the FLAVOR! Ingredients: Ancho Chilies, Arbol Chilies, Aleppo Chilies, Gochugaru Chilies, Dried Smoked Jalapenos Case Count: 24/3.2 and 12/11 oz jars.
Shipping Policy



Shipping Options



Returns & Exchanges



Cancellation



Privacy Policy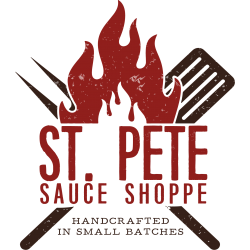 Grant Winfrey
6299 31st Street North, St. Petersburg, FL, 33702, US
[email protected]
AboutMission StatementWhat We Believe InOur Location...