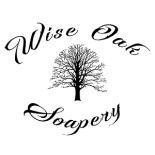 Wise Oak Soapery
All natural skin care products that support your skin and hair naturally

Add Review
Wise Oak Soapery
Wise Oak Soapery was born out of the realization that traditional skin care products contain toxic ingredients that are harmful to your skin and hair. Although a healthy lifestyle can greatly improve your quality of life and improve your health, you may still have issues with eczema, hair loss and dry skin.

By removing the toxic, harmful chemicals from your bath and beauty products you can fully benefit from a healthy lifestyle.

When paired with a healthy, whole foods lifestyle, our products help your body gain the full benefit of living a healthy, natural lifestyle.
OUR VALUES

BPA Free

GMO Free

Non-Toxic

Paraben Free

Petroleum Free

Phthalate Free

SLS Free

Sulphate Free

Cruelty Free

Empowers Women
GLOBAL GOOD
We actively work to meet the following UN Sustainable Development Goals:

Good Health