Wool Slippers for Women | Low Top | Indian Summer
Wool Slippers for Women | Low Top | Indian Summer
SKU
797-NAT-AB-IndianSummer
This product is aligned with 9 values
The stylish house shoes your feet want to be seen in. Hand crocheted with care from over 1,000 yards of top-quality wool-blend yarn. Find the warmth of an Indian Summer for your toes this winter and step into everyday luxury. 50% Icelandic Lopi and soft Merino wool. 50% Dutch brand Scheepjes acrylic yarn. Supple leather sole for flexibility. Stylish design with new "heel-hugging" comfort. Made ethically in Cambodia. Your Kingdom of Wow! slippers are made entirely of flexible yarn. That's why our slippers can accommodate two regular shoe sizes. When in doubt or when you've a half size, it's best to choose the smaller size. The yarn will stretch and shape to your feet, which it can't do if the slipper is too big. Help us get your order right first time by taking a simple foot measurement. Mark the front of your longest toe and the back of your heel bone on paper, then check the length in the size chart below. Easy peasy eh! This simple task can avoid unnecessary returns which helps reduce our impact on the planet! Available sizes: US 5 – 6 8.7 – 9.1 in. US 7 – 8 9.3 – 9.6 in. US 8.5 – 9 9.8 – 10.2 in. US 9 – 10 10.2 – 10.6 in. All slippers are shipped from the U.S.A. WASH INSTRUCTIONS: Machine wash occasionally using a cold wool program. Dry flat to maintain shape. Regular machine washing is discouraged as it will cause pilling and increase the risk of shrinkage.
Shipping Policy


For our full delivery terms please visit Kingdom of Wow!

All our footwear is shipped directly from in the United States and offer FREE shipping in the U.S.
For delivery further afield, see the links below:
Europe
Rest of the World


Returns
We're confident that you'll love our footwear, but if for any reason you're not completely hooked after 30 days, you can return for FREE. No questions asked!
Returns are easy! Simply contact our friendly team at hello@kingdomofwow.com within 30 days of receiving your order and return the product in its original packaging.
You'll be refunded within 7 days including return shipping.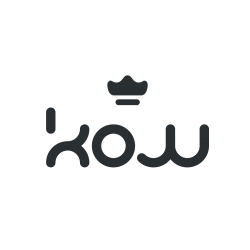 Our footwear is a labor of love, not only in its design, but in its creation. We take pride in doing things right, this means producing our footwear responsibly. The only way to do things in our book! Our workshop based in Siem Reap, Cambodia provid...