World Coffee-World Community™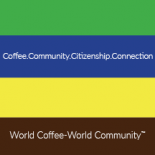 World Coffee-World Community™
About World Coffee-World Community™ World Coffee-World Community™ is a Social Transformation Business© — a business created for the purpose of facilitating positive social transformation. We believe business has the power to change the world; and with your help, we are working together to create a world in which the wellness of each and every person is valued and celebrated from the farmers who grow our coffee to our patrons who enjoy every bean and every cup. All of our beans are ethically-

Add Review
World Coffee-World Community™
OUR VALUES

Fair Trade Certified

USDA Organic

Compostable

Empowers Women

Ethically Sourced

Fair Trade

Made with Love

Supports A Developing Country

Sustainably Farming

Woman Owned Business

Supports the Developing World

USDA Certified Organic
GLOBAL GOOD
We actively work to meet the following UN Sustainable Development Goals:
Pease, Justice And Strong Institutions
Support World Coffee-World Community™!
If you enjoy our shop and we align with your values, please click the Love Button in our profile or write a review to spread the word to the Mindful Market community. The more love you share, the more our community will grow and thrive!
Reviews
Policies
Shipping Policy



Shipping Options



Returns & Exchanges



Cancellation



Privacy Policy



World Coffee-World Community™
Healthy Global Citizenship, one cup at a time.©

About


Mission Statement



What We Believe In



Our Location



World Coffee-World Community™
Get in touch!

Report

1788 Sunset Lake Road, Dummerston, VT, 05301