Wrap around Ruffled Cotton Dress M to L Vtg Cotton Hermans Eco
Womens Dress wrap Ruffles. M to L made from vintage Polished Cotton . Roses . ties in back. fits from 34 B to 38 C bust waist shoukd be between 28" and 35" has puff sleeves. its kinda like an apron dress only fancier. We ship fast free and Plastic free made in USA Hermans Eco NWT Hand wash is best I have a huge stash of vintage fabric , hard to find things you just can't find.
Shipping Policy We like to exchange or alter but if we can't we will issue a cash refund. Asking that the customer pays the return shippinge or alter but if we can't we will issue a cash refund. Asking that the customer pays the return shipping



Shipping Options usually USPS priority



Returns & Exchanges We like to exchange or alter but if we can't, we will issue a cash refund. Asking that the customer pays the return shipping



Cancellation if you do something custom you can't cancel after the garment is started



Privacy Policy
We don't sell any info.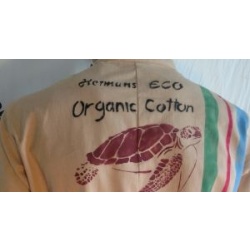 AboutMission StatementWhat We Believe InOur Location...