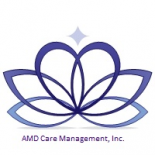 AMD Care Management, Inc.
As an Aging Life Care Manager, I assist seniors and their families to navigate through their healthcare journey. I advise and advocate for them as well as provide crisis management, coordination of services, education about the resources and options for care that are available to them in the community. I complete a comprehensive assessment and develop recommendations and a plan of care with a holistic approach to address their needs

Add Review
AMD Care Management, Inc.
Professional Care Manager assisting seniors and their families through their healthcare journey