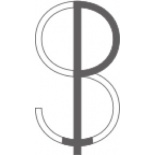 www.pursesuitz.com
Pursesuitz Pocketwear tank tops come in three different levels. Levels 1 and 2 are perfect for lighter activities, such as travel, walking, or office work. Level 3 is ideal for high intensity activity, such as running or jumping. All three levels can be worn all day as an undergarment or for athletic activity, making them an excellent transition piece between activities, simplifying your busy life.

Add Review
www.pursesuitz.com
Pursesuitz Pocketwear empowers women through clothing with functional pockets that makes them feel safe, confident and stylish.
OUR VALUES
Empowers Women
Organizations, companies, and spaces which support gender equality and women's rights.
Woman Owned Business
Businesses which are owned and operated by solely women.
Recycled Nylon
A soft, silk-like, malleable, fabric used in a number of fields.
Recycled Packaging
A method of packing and shipping items which works to reduce waste and employs biodegradable materials as opposed to others.
Sustainable Lifestyle
A method of living which requires one to significantly reduce their use of natural resources.
GLOBAL GOOD
We actively work to meet the following UN Sustainable Development Goals:
Gender Equality
Reduced Inequalities