Yellowrose Accessories-eco-friendly jewelry and bags, handmade in California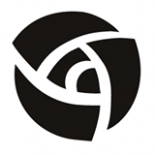 YellowRose Accessories
Saving the planet in style-- with eco-friendly jewelry and accessories.

Add Review
YellowRose Accessories
Lightweight, versatile and easy to wear—with a tactile beauty that delights the senses.

Buttery bits of leather that have been embossed, painted, stamped and stitched.

Supple suede that begs to be touched. The sumptuous beauty of silk, the industrial geometry of a zipper, the gleam of upcycled metal and glass...

Shop our collection of statement necklaces, pendants, earrings bracelets and bags--

all handcrafted using recycled and repurposed materials.
OUR VALUES
Concentrated
Cruelty Free
Manufactured or developed by methods that do not involve experimentation on animals.
Empowers Women
Organizations, companies, and spaces which support gender equality and women's rights.
Family Business
A small business owned by an individual or family as opposed to a corporation.
Made by Hand
Products/goods which are made uniquely by an individual as opposed to mass produced.
Made with Love
Products/goods that are produced with special attention and care, as if made for a loved one.
Made in the USA
Products/goods produced in the United States as opposed to a foreign country.
Pre Consumer Recycled
Post Consumer Waste; Paper made from 100% recycled material.
Post Consumer Recycled
Paper made from 100% recycled material.
Recycled Aluminum
Naturally occurring element which is often to products such as deodorant; which is known to clog pores and prevent sweat.
GLOBAL GOOD
We actively work to meet the following UN Sustainable Development Goals:
Sustainable Cities And Communities
Responsible Consumption And Production