I offer one of the best holistic fitness classes through zoom featuring Yoga, Tai Chi, Meditation and Breathwork. My classes combine elements from a variety of Eastern practices to enhance your physical, mental and energetic health. My Body & Brain practice helps you develop mindful breathing and relaxed concentration so that you can maximize the benefits from your physical exercise. $65/month or $10 drop in Mondays 5:30 pm - Organ Detox & Intestinal Exercise Tuesdays 9:00 am - Qigong Stretch Weds 11:00 am - Chair Chi/Energy Healing Thursdays 9:00 am - Stretch & Breathe Sundays 9:00 am - Stretch & Breathe

Returns & Exchanges:

For Product 30 days.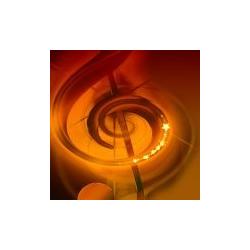 AboutI am Christine Agosta and this is my journey --- so far.As the seventh of eight children of first-generation Sicilian-Americans, I learned the importance of family, honesty and integrity. With four brothers immediately before and after me, I als...