Zero Waste Personal Care Kit
Zero Waste Personal Care Kit
Let's face it. Plastic is such a pervasive thing in our day-to-day lives, it can be tricky to know where to start and what our alternatives are if we want to lead a more eco-friendly life. This kit has all of the essentials to help you go Zero Waste in your personal care routine and each one has biodegradable packaging. Now that's something you can feel good about. In this kit: Natural soap, 100g Bamboo toothbrush Natural deodorant, 50g Lip balm, 15g Shampoo bar, 100g Conditioner bar, 95g The soap, deodorant and lip balm come in a variety of scents and flavours. Choose your favourite by checking out the other listings in my Shop and let me know your choices in the order notes which scents/flavour you would prefer!
Shipping Policy
Our aim is to have a package on its way within 1-2 business days from the time of order, however, occasionally we get a bit backed up and orders ship out within 3-4 business days. We always use the most earth-friendly and plastic-free packaging options available. 
Shipping Options
Small items that are able to be packaged in stay-flat mailers will be shipped by Canada Post Standard Delivery. This shipping method is reliable and low cost; however, it does not include any package tracking. Shipping of small and light packages will be shipped by airmail, using the lowest cost, fully tracked option available through Swiftpost. 
Returns & Exchanges
All sales are final. Exchanges are generally not accepted. An exchange of an item for another item of equal or lesser value may be considered if the order is still in the queue and has yet to be processed. An order may be able to be pulled from the queue as long as doing so would not cause any disruption to work flow of shipping operations. Any discrepancy in price of the ordered item versus the replacement item is ineligible for any monetary refund. Orders that are ready to be shipped are ineligible for exchange. Because we aim to have every package on its way within 24-48 hours of the time of order placement, exchanges are often not possible.
Returns are accepted only for damaged or defective goods. The damaged and/or defective goods must be returned unused, in original packaging and within 21 days of the order date in order to be considered for refund. Upon receipt and inspection of the returned items, if they are determined to be eligible for return, the full order amount will be refunded to the customer against the original form of payment. Damaged and defective items can be mailed to: SOOP Bags Inc., PO Box 15371 Queensway High PO, Toronto, ON, M8Y 0B4 Canada.



Cancellation
We may consider cancelling an order if a customer makes a written request within 12 hours of submitting the order. At SOOP, we aim to have every package on its way within 24-48 hours of the time of order placement. As such, order cancellations are often not possible due to the quick turnaround time. An order may be considered to be pulled from the queue as long as doing so would not cause any disruption to work flow of shipping operations. In any case, the customer will be made aware in writing whether or not the order can be cancelled successfully.


Privacy Policy
SOOP takes customer privacy very seriously. We do not share, sell or disseminate any customer's personal information with any third party. The only instance of revealing customer information would be in the event of, and in connection with, any solicitation by any and all law enforcement bodies. SOOP does not warehouse or store any customer personal information by physical storage, on private servers or other digital means. Customer information is used only for the purposes of completing a transaction: accepting payment, shipping orders to an indicated address and other transactional tasks. For more information on the Privacy Policy implemented and followed by the Mindful Market, please request details directly from them.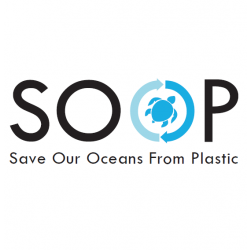 AboutAt SOOP, we think that switching to a more eco-friendly, sustainable lifestyle has never been so easy.   SOOP is on a mission to stamp out single-use plastics, from kitchen stuff to personal care, and offers loads of alternatives to do that. ...